At AVC, your pets are separated by species.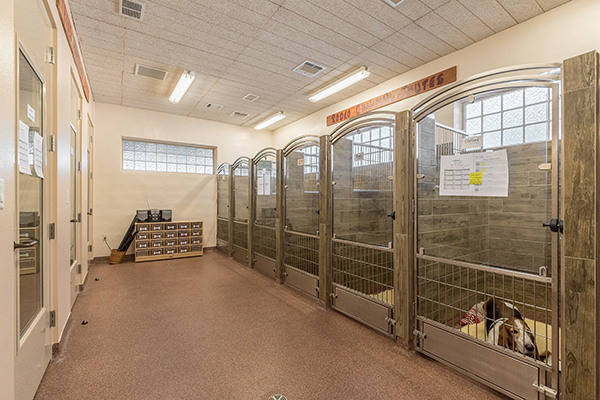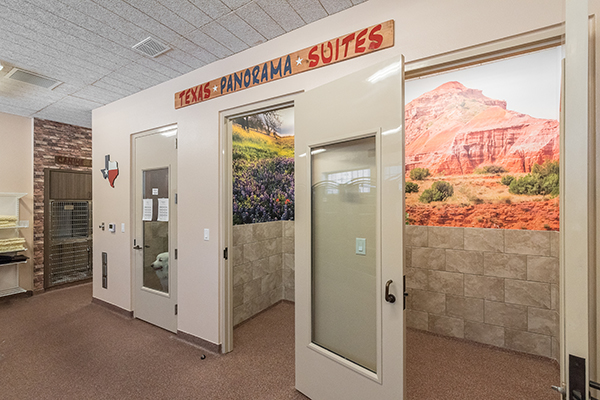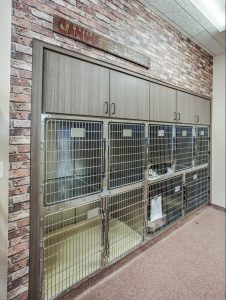 For your pup, you may select from these options: the Canine Calaboose (kennel boarding featuring a gated door), the Rodeo Champion Chutes (large private room that includes cot for sleeping, elevated bowls, and room for sharing), or the Texas Panorama Suites – the Alamo, Bluebonnets, or Palo Duro Canyon (choice of spacious private room with cot for sleeping and room for sharing). Due to size limitation on the Calaboose option, we ask that pets 50 pounds and over stay in either the Rodeo Chutes or the Panorama Suites.
---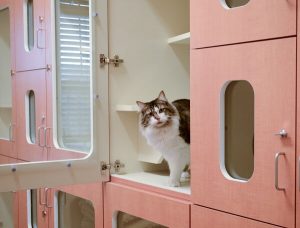 Kitties are secluded in their own, quiet room, the Kitty Korral, part of AVC's unique, separate cat facility. These Kitty Condo Suites are tailored to meet the need of your precious furry family member.
Medication Administration Fees for all species:
1-5 medications – $8/day
6+ medications – $20/day
Diabetic Management – $30/day
Pets with special needs or conditions may be housed in one of AVC's hospital care facilities at the discretion of staff veterinarians.
AVC provides outstanding boarding and bathing services, but we fill up fast so make your reservations early!
Fill out the request form below and AVC will be in contact with you.